Simplify and speed up B2B onboarding and compliance reviews.
Aerotruth is a new and easy way for businesses to onboard and manage all types of B2B relationships.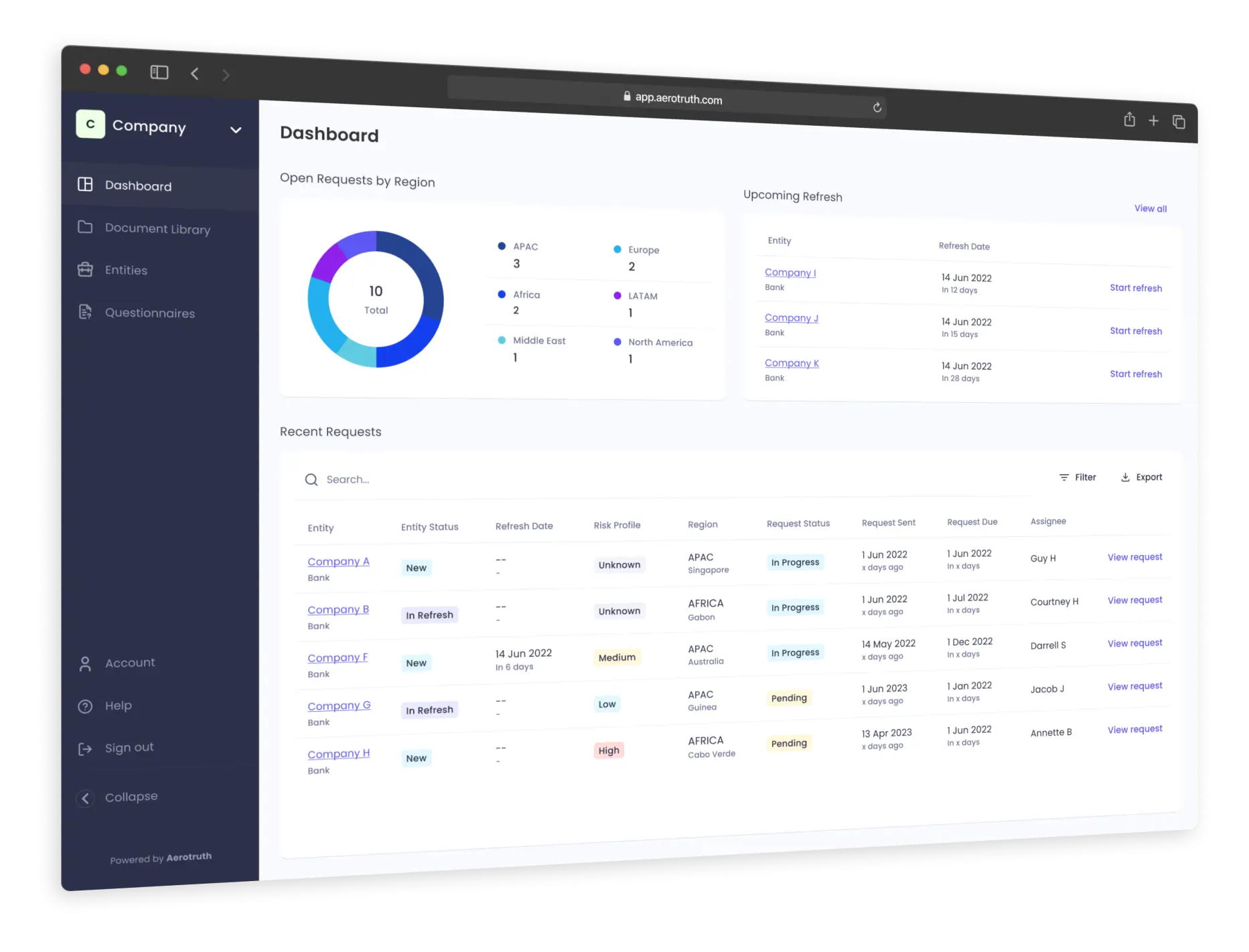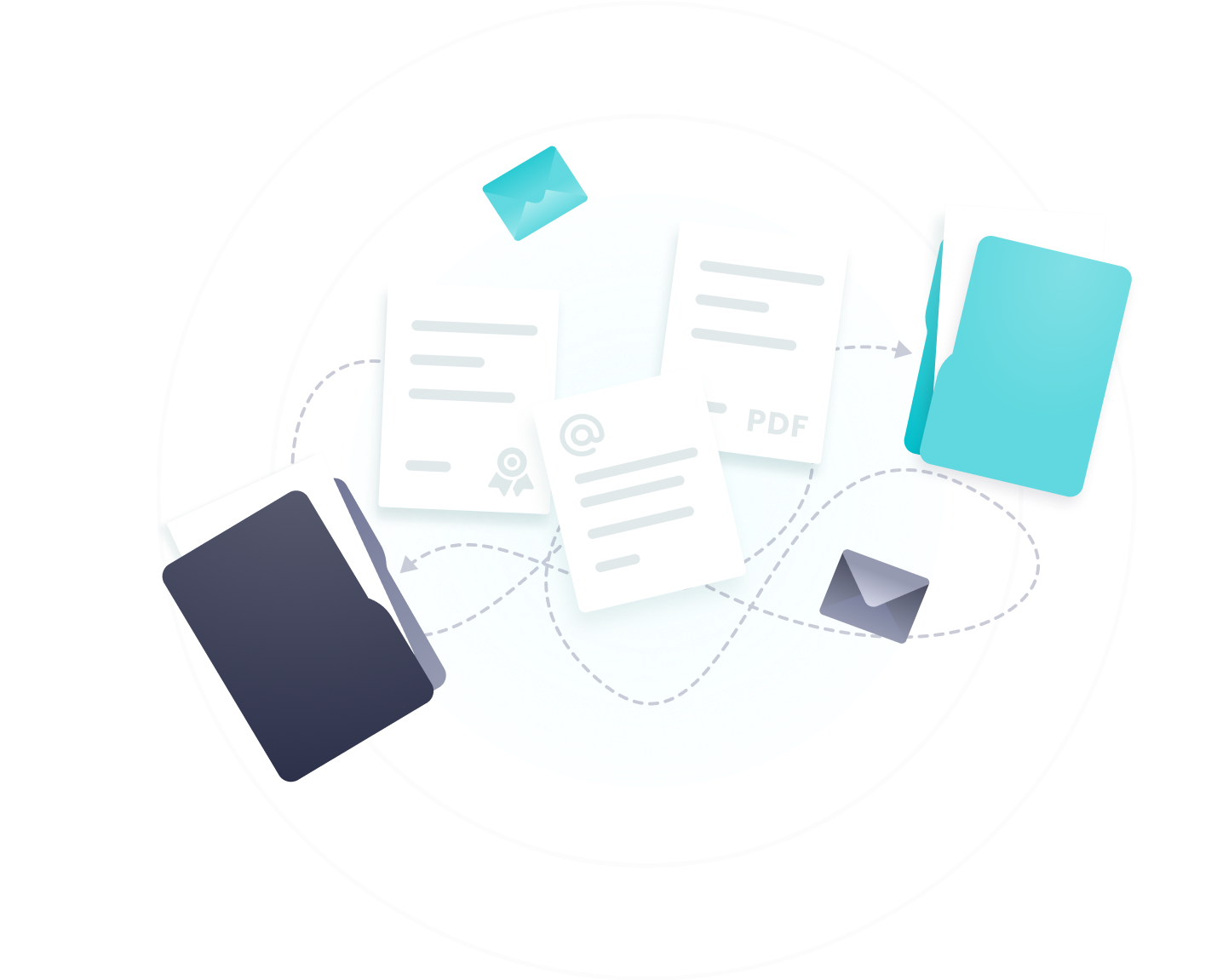 On-boarding and periodic reviews of corporate entities often involve a significant number and diverse range of documents to be exchanged for compliance approval. This process should not take months to complete.

Aerotruth is a new and easy way for businesses to onboard and manage their diverse B2B relationships.

We help you simplify and expedite the document exchange and approval process which lets you conduct due diligence on corporate entities faster.
All the information you need in one centralised, easy to manage location.
Aerotruth is a secure and seamless cloud-based platform that provides an easy and efficient way for institutions to exchange, store and approve documents required to meet regulatory compliance needs in the onboarding and review processes.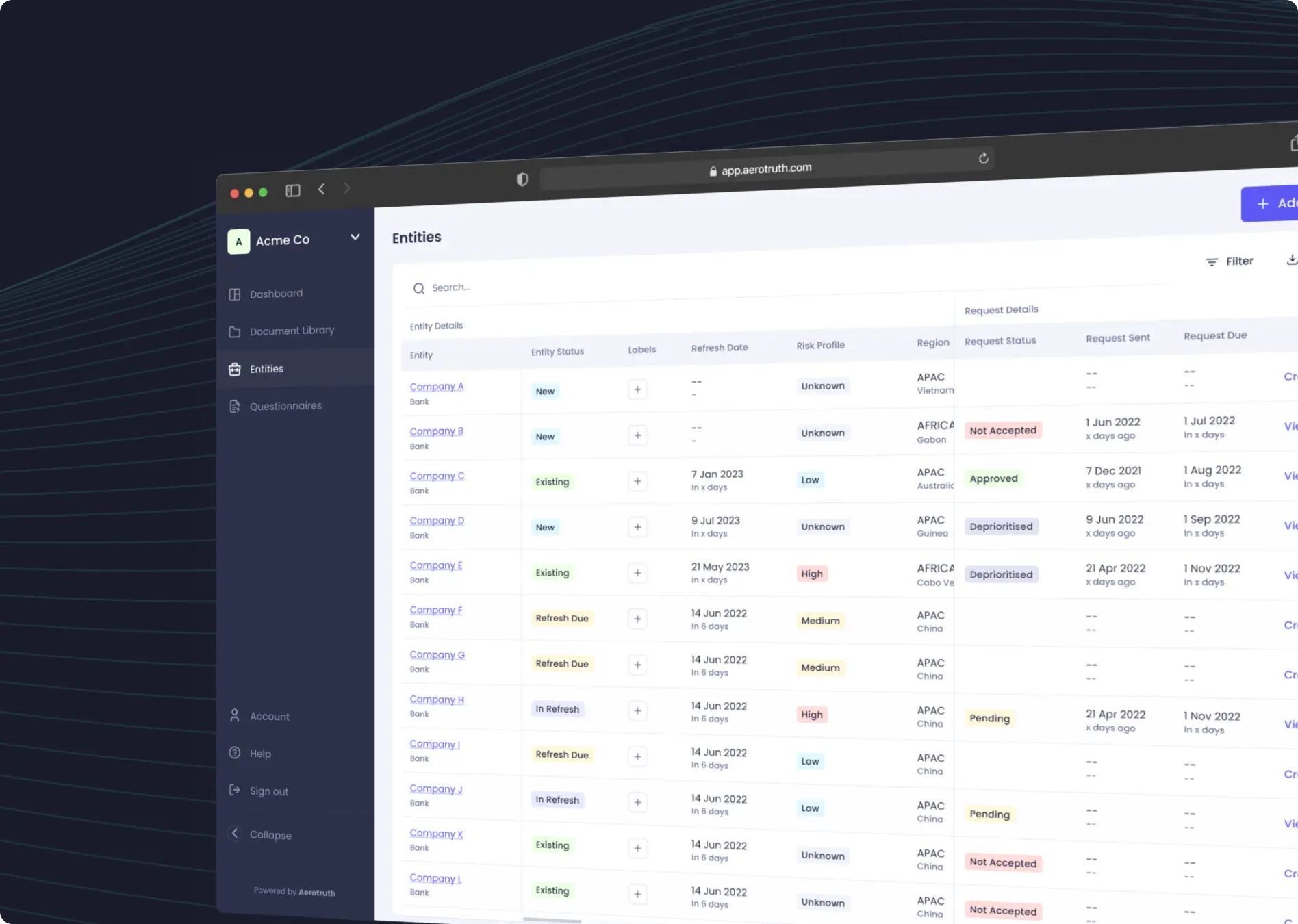 You
For you, the easy-to-navigate user interface enables you to define, create, request and manage the documents you need from corporate entities. And the intuitive dashboard lets you review instantly a snapshot of the status of all your live onboarding and re-reviews in one place.
Other Party
For the other party to be onboarded, they will be able to easily and securely exchange the documents you request on the Aerotruth platform. And you can easily communicate with them, all within the platform. No more need for time-consuming and cumbersome email exchanges.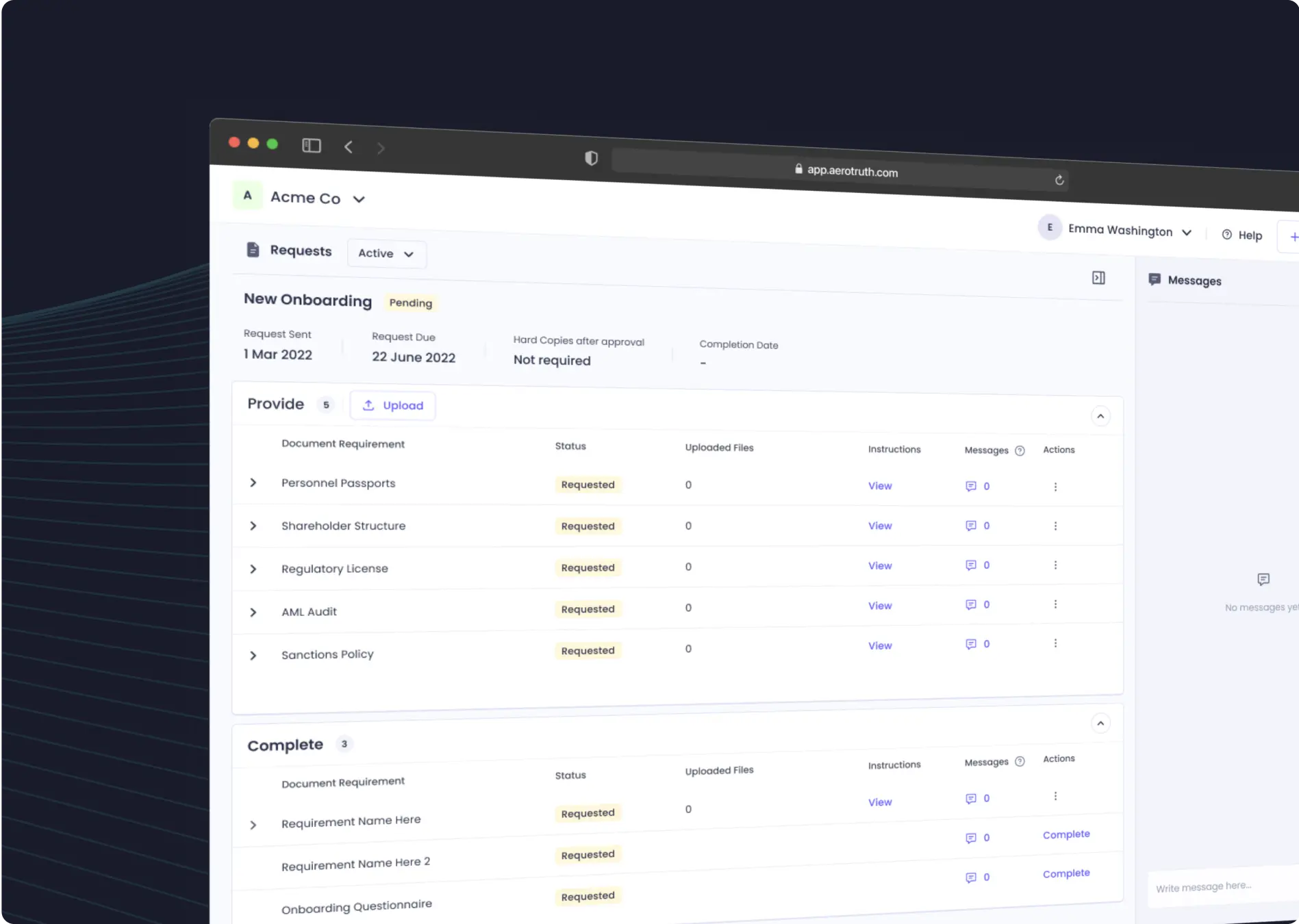 Quicker. Easier. Better.
Traditional B2B onboarding and review processes are time-consuming and high effort, often involving individually scanning and emailing multiple versions of documents.
Aerotruth lets your business development and compliance teams easily collaborate to quickly execute the onboarding and review processes, leaving you more time to focus on what matters most to you: generating revenue growth.
Easy Setup
Simple sign up process. No technical integration required back into your own environment.
Centralised Repository
All the information you need is readily available at your fingertips. No more need to search emails or directories.
Collaboration
Requests are easy to send and respond to. Message and communicate with the other party on individual documents.
Easy to Manage
Easy to navigate user interface. Dashboards enable real-time visibility and insight into the status and health of your live onboarding and re-reviews requests.
Customisable to Your Needs
You can fully define the documents and information you need. Tailor and devise customised onboarding or compliance questionnaires as needed.
Security
Peace of mind that all information is stored privately and securely. Aerotruth continually improves and manages platform and data security.
Trusted by
forward-thinking
companies worldwide